We make sure your dogs will have a pawriffic time!
Your Dog's Home Away from Home
When you go away for a day, a weekend or a longer holiday, you want your furbabies to also have a pawsome place to stay in and have some fun, right? Well, you've come to the right place!
WHAT WE OFFER
OUR SERVICES
We offer VID (Very Important Dog) services for pawrents who are looking for a safe, fun and homey place for their furbabies while they are away.
Just like our three spoilt furbabies – Tia, Latte and Neo, we'd be happy to look after your dogs with nothing but the best of care.
PODCAST
LISTEN & SUBSCRIBE
Find helpful information about raising a happy and healthy oodle (and other dogs, too!).
Shop for Dog Lover Gifts!
SHOP
Looking for something pawsome for your furbaby or your friends? We've got you covered!
COMING OVER?
OUR PAWFECT FUR GUESTS
We specialise in oodles & small dogs. We have the occasional medium dog based on our first meeting and how they behave and interact with smaller dogs. We require your pet to have the following:
Be wormed and treated for ticks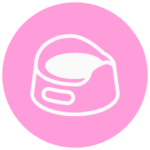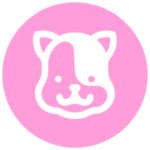 Cannot be excessive barkers or biters
MUM & DAD
Your temporary Pet Pawrents
As pawrents ourselves, we take care of your furbabies just like our own.
Ready to have a pawsome time?
Fill out our online booking form by clicking the button below.
We are located in Carindale, south East Brisbane and are close to the Gateway highway making it easy to get here.
Travelling to Brisbane and need some overnight or short term pet, we are located a few minutes just off the Gateway (Old Cleveland Rd exit) to make it easy to drop and pick up.
We send e-mails once a week, we never send Spam!